Triphala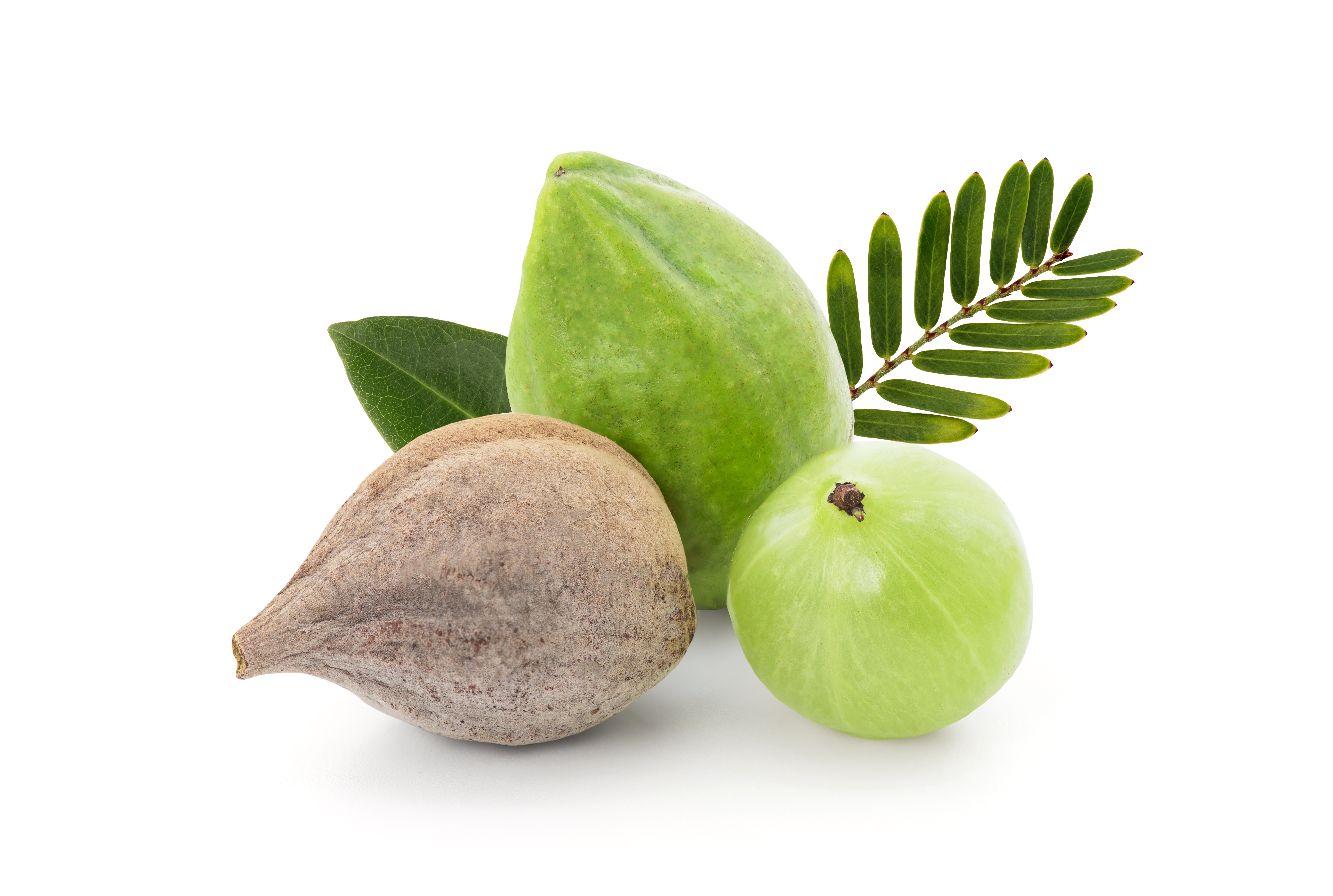 Triphala has been used as a traditional healing remedy in Ayurvedic Medicine and Sowa Rigpa (Tibetan Medicine) for over a thousand years. It is a mixture of the dried fruits of Amla (Emblica officinalis), Bibhitaki (Terminalia bellirica), and Haritaki (Terminalia chebula), the stem and leaves of which the Medicine Buddha holds in his right hand. 
Benefits:* 
· Has powerful anti-inflammatory properties
· Has powerful antioxidant properties
· Aids in digestive issues
· May protect against certain cancers
· May protect against dental disease & cavities
· May aid in weight loss
Marc to Menstruum Ratio:    1 : 5  
ABV (Alcohol By Volume):   45 - 50% 
Praxis: Belly Breathing
Warnings: As with any herbal supplement, Apollo's Lyre Triphala tincture may negatively interact with pharmaceutical medications. Triphala should be avoided by pregnant and breastfeeding women, and those on heart rate or blood-thinning medications unless cleared by a medical professional. 
Apollo's Lyre Triphala tinctures are hand-crafted in small batches and blessed with healing mantras throughout the entire production process. 
* These statements have not been evaluated by the Food and Drug Administration. Information on the benefits of Triphala is taken from https://www.healthline.com/nutrition/triphala. Links to the scientific studies, located in the National Library of Medicine, backing the claims made can be found on the above link.